Department of Evolutionary Anthropology (DEA)
Members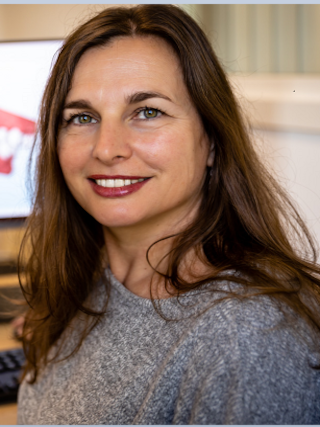 I am an evolutionary anthropologist and morphometrician by training, with consolidated experience in Dental Anthropology. Over the course of my PhD program in Biology through the Department of Evolutionary Anthropology, University of Vienna (concluded in 2015), I have specialized in the use of virtual image techniques and geometric morphometrics for the exploration of hominin dental variation (http://othes.univie.ac.at/38865/1/2015-07-11_0963308.pdf).
My postdoctoral research through the within the Evolutionary Morphology group of the Institute of Evolutionary Medicine, University of Zurich, focused on the evolutionary aspects of human birth and the investigation of the pelvis in hominoids.
Currently affiliated with the Department of Evolutionary Anthropology, I continue research in Dental Anthropology, while being the scientific coordinator of the Vienna School of Interdisciplinary Dentistry www.viesid.com, where I focus on topics relevant to oral medicine such as functional morphology of the stomatognathic system and its clinical implications.