News
"Archäologie am Berg". Public Weekend of Archaeology in Hallstatt in September.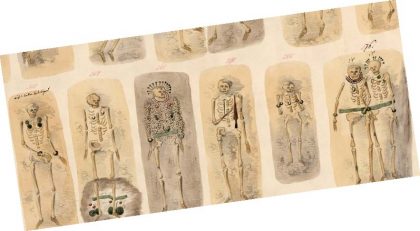 The Natural History Museum Vienna and the Salzwelten Hallstatt invite you to their annual public weekend of archeology on the mountain in Hallstatt:
When: Saturday, September 16 and Sunday, September 17, 2023, from 10:00 a.m. to 5:00 p.m
Location: Around the "Alte Schmiede", the branch of the NHM in Hallstatt
The latest results of archaeologists and their related disciplines relating to archeology on the Salzberg are presented at around 15 stands.
See the attached program for details.